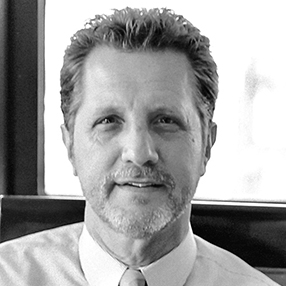 Gary Leopold, President and Chairman

Founding Partner, Prism Advisory Group
For over 30 years, Gary has been immersed in travel and hospitality marketing. His thinking has influenced such brands and destinations as Four Seasons Hotels and Resorts, Sheraton, American Express, Hong Kong, The Islands Of The Bahamas, Barbados, Emirates Airline and Harley-Davidson.
Gary began his travel career as Director of Public Relations worldwide for Sonesta International Hotels Corporation and then went on to lead Boston-based, travel-marketing firm ISM for over 25 years, before merging with Connelly Partners in 2013. He currently serves as a founding partner of the consulting firm Prism Advisory Group.
Gary is the proud recipient of the Albert E. Koehl Lifetime Achievement Award in travel advertising from the Hospitality Sales & Marketing Association International (HSMAI), an honor he shares with Michael Eisner and Sir Richard Branson.
Gary is a past President of HSMAI the world's largest organization of travel marketing professionals and served on the Board of the HSMAI Foundation. He has also served on the Board of the Photographic Resource Center at BU, the Council at Curry College and as an advisor to Tourism Cares and Lesley University. He joined the SWS Board in 2014 and became President and Chairman in 2018.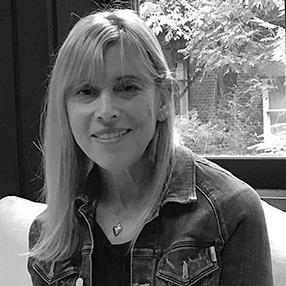 Barbara Kornreich, Secretary

Founder/Producer, Piper7Media
Barbara lives in Manhattan and has been involved with SW:S as a volunteer and is passionate about the program. She helped raise funds to hold a retreat in New York in 2016, and more recently attended our training retreat at the Carey Institute.
Barbara began her career as a lawyer and then helped found Grantworks, a firm that specialized in research and grant writing for non-profits, which she ran for over nine years. During that time she was also president of the New Castle Media Center in Chappaqua, NY, a non-profit community media center that provides training and access to production tools. Bitten by the video and production bug, Barbara is now the Founder/Producer of Piper7Media which specializes in creating short documentaries, profiles, image pieces, corporate and music videos, as well as films for non-profits.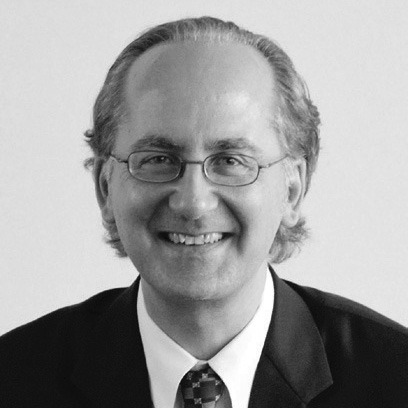 Harry Ballan, Treasurer

Head of Tax for the Americas | Liberty Global Transaction Solutions
Harry Ballan is Head of Tax for the Americas at Liberty Global Transaction Solutions. He retired from the international law firm of Davis Polk & Wardwell after almost 30 years at the firm. Harry holds a B.A., M.A., M.Phil., and Ph.D. from Yale, as well as a J.D. from Columbia. He is Chairman of the Institute for Music and Neurologic Function (co-founded by Oliver Sacks) and is an Adjunct Professor of Law at New York University Law School. He served as Dean of Touro Law Center from 2016 to 2019. He has delivered presentations, papers, and classes on subjects including law, history, music and neuroscience.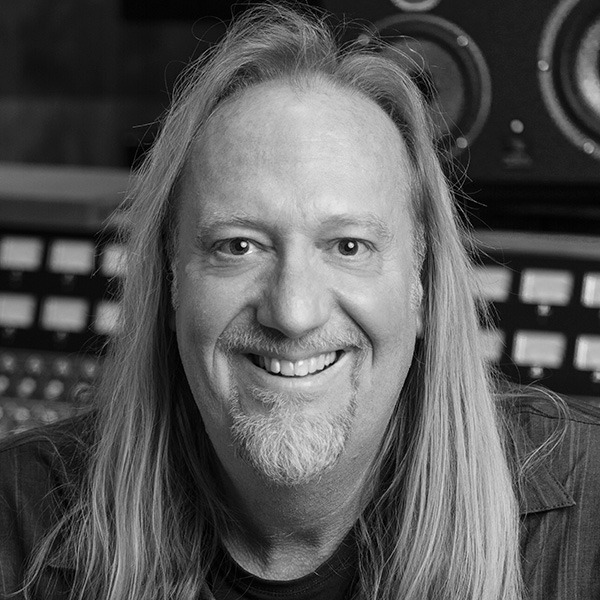 Aaron Bowlin, Director

VP of Studio Operations and A&R Administration at Curb Records
Growing up just north of Nashville, Aaron always had a love of music. He received a bachelor's degree from Middle Tennessee State University in Recording Industry Management in 1994. During this time he was working at various radio stations in the Nashville and Knoxville areas. From there he worked for BMI in the television department. After his stint at BMI, Bowlin then went on the road to tour with an RCA artist for three years as a merchandise manager. When he came off the road in 1997, he started working at Curb Music Publishing. In July of 1998 he was offered a job in Curb Studios handling all the video and audio masters of the Curb Recording artists. Currently he is the VP of Studio Operations and A&R Administration at Curb Records, where he manages the studios and is a writer for Curb Music Publishing.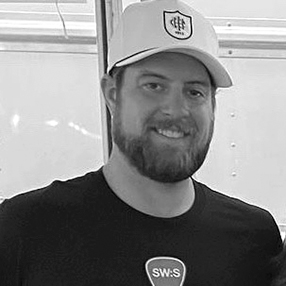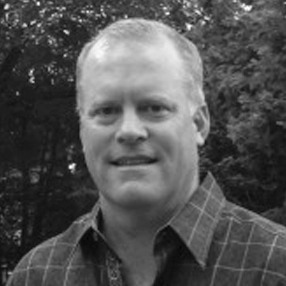 MIKE MACEWEN, Director

President and CTO of Beacon Interactive Systems
Mike leads Beacon Interactive Systems' product development efforts as well as manages the financial and strategic direction of the company. Prior to Beacon, he worked at GE. After several finance and strategy positions at GE Aircraft, his final position was with GE Capital where he managed a portfolio of real estate investments across North America.
He is on the Board of the New England Chapter of the National Defense Industrial Association and a member of the Outreach Committee. He is also on the Board of Primary Source, a non-profit organization dedicated to bringing a Global Perspective to the K-12 classroom.
Mikes affinity with the music business stems from growing up in a musical household and spending many years playing the piano and trumpet. In an effort to combine business with a love of music, he managed several artists, spent a summer working for A&M Records and he and his wife founded a record label.
Mike holds a Bachelor's degree in Government and International Relations from Georgetown University and a Master's in Business Administration from the Harvard Business School. Originally from Pittsburgh, PA Mr. MacEwen now lives in Boston, MA with his wife and two daughters.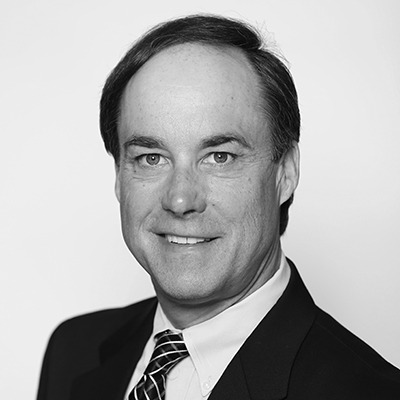 Brian Magerkurth, Director

US Army Lieutenant Colonel (Retired)
Brian is a graduate of the United States Military Academy (USMA), West Point, class of 1981. He comes from a proud military family. His Master Sergeant father served in the Korean War. His older brother served during the Vietnam War. Both his younger brother, who served in Italy, and his son, who served in Afghanistan, graduated from USMA, West Point classes of 1992 and 2010, respectively.
Brian served in the Army as a CH-47 pilot, flying Mt Rainier Mountain rescue, Mt St. Helen's Volcanic Disaster relief, and fire-fighting missions in Yakima, WA. He served in the Sinai, Egypt, as part of the Multi-National Force and Observers in support of the Camp David Peace Accords (President Carter, President Sadat and Prime Minister Begin). Brian finished his military career at West Point as an instructor in the Department of Physical Education, retiring in 2004.
Brian has led Global Supply Chain and Manufacturing Organizations for Fortune 500 Companies. He is currently leading the America's Supply Chain organization for Avantor, Inc, a Global Life Sciences company.
Brian competes internationally in Masters' Track & Field as a Pole Vaulter. He is an avid Sky Diver and SCUBA Diver. He recently competed on NBC's American Ninja Warrior Season 7, the Military Edition. He also is a percussionist and loves to sit in on the drum set with other musicians that favor classic rock 'n roll. He and his wife Valarie live in Hickory, NC.
Brian became involved with SongWritingWith:Soldiers through an introduction at Boulder Crest in Virginia. Impressed with the people that he met, he recommended his son, Tyler, attend one of the SW:S retreats. Since then, Tyler has assisted on a few retreats in Texas.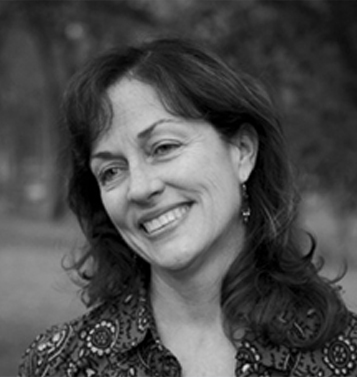 Mary Judd, Honorary Director

Co-Founder
Mary is a master at creating collaborative programs that inspire connections and highlight individual and community strengths. When witnessing Darden Smith write a song with a veteran, she was compelled to put her skills to work in creating the SongwritingWith:Soldiers program.
With vast experience in Positive Psychology, educational programming and organizational communications, Mary helps SW:S create the most effective and meaningful experiences for everyone involved. Her creative reach is reflected in her client list which includes New York State Department of Economic Development (I LOVE NY); MentorCoach training programs; VIA Institute on Character; Indian Ladder Farms: The Mayerson Academy, The HAPPY Movie; Discovery Retreats, and more. She has studied Positive Psychology with leading researchers from around the world, is an international workshop presenter on the subject and was a discussion facilitator at a United Nations meeting on Happiness and Well-Being. She serves on the editorial board for the India Journal of Positive Psychology and PsyInsight magazine. Mary co-founded The Barn School, an award-winning sustainable agriculture camp that raises funds for family farms and Heifer International®. She earned coaching certifications from Dr. Martin Seligman of the University of Pennsylvania, MentorCoach and others. She has a B.S. in Organizational Communications from the University of Texas at Austin and teaching certifications in Speech, English and Spanish.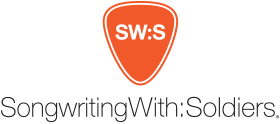 SongwritingWith:Soldiers
632 Fogg Street, #8
Nashville, TN 37203
© 2023 SongwritingWith:Soldiers, Inc,, a nonprofit, 501c (3) organization. All contributions are tax deductible. Tax ID # is 26-1626709.
SongwritingWith:Soldiers transforms lives by using collaborative songwriting to expand creativity, connections and strengths.
If you or a veteran you know is in need of other assistance beyond the programs of SW:S, please call the confidential Veteran's Crisis Hotline at 1-800-273-TALK or dial 911. If you are in need of immediate help or if this is an emergency, please go to your nearest emergency room or dial 911.