I write this piece in honor of Ana Rouse-Chatman and Adan Olid, two Veterans who wrote songs with us at the November 2014 retreat in New York, and who recently passed away. Our hearts go out to their families. The songs written by Ana and Adan live on as beautiful testimony to the human spirit.
Our mission at SongwritingWith:Soldiers is to use songwriting as a catalyst to build creativity, connections, and strength.
Why do we want do this?
We firmly believe in the power of creativity to bring joy, to open hearts and minds, and to inspire change. We also believe that connections build hope and confidence and help us reach goals. And, we know that strength is key to moving forward in life, especially during challenging times.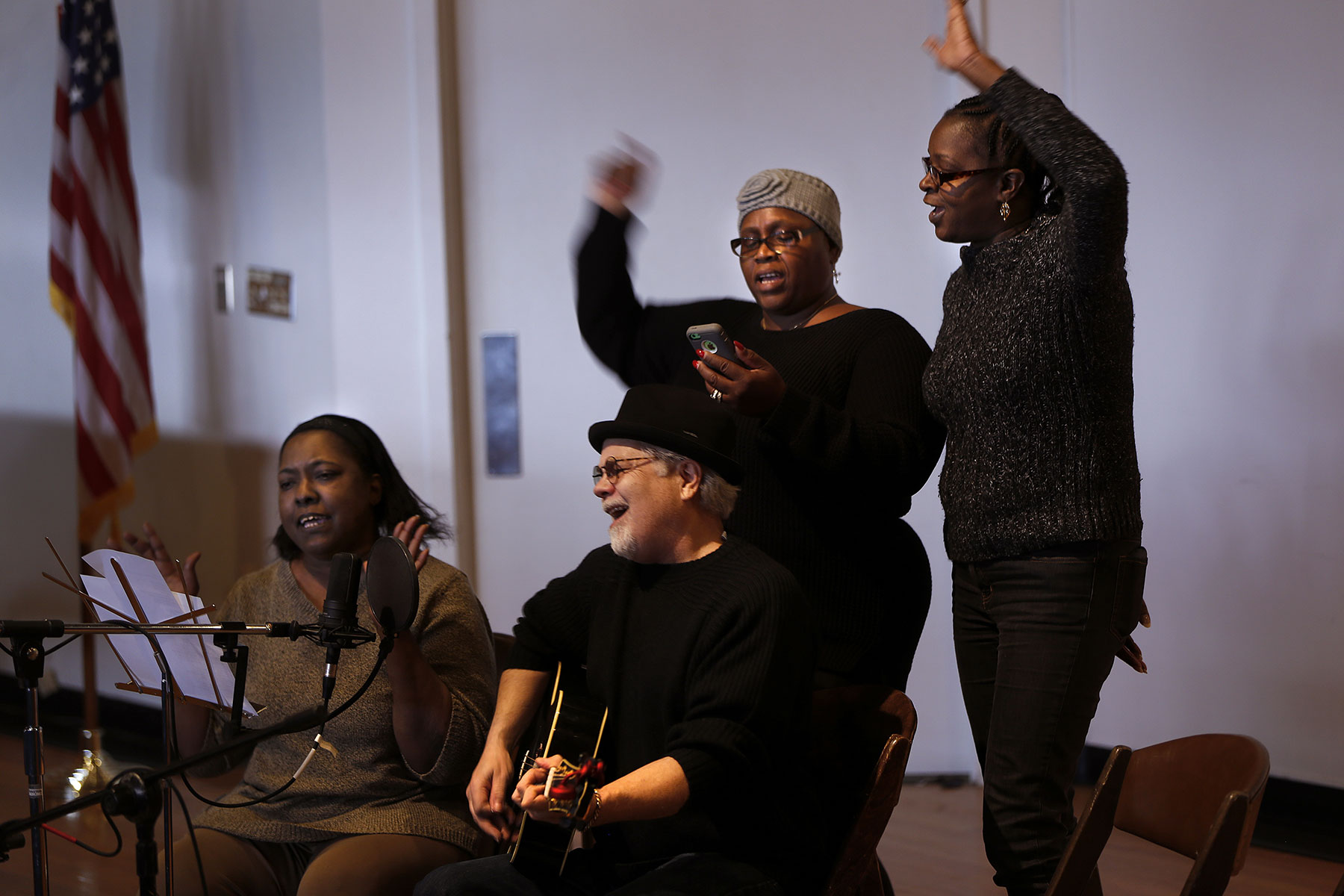 Ana Rouse-Chatman wasn't keen on attending a retreat. She was battling cancer, was tired and in pain, but eventually relented. Ana was the first to arrive at the Carey Institute, nestled in the Helderberg Mountains, driven by her caregiver Margo and accompanied by AnGel, a friend and fellow Veteran.
Adan Olid, on the other hand, was nervous but eager to attend. He'd been gaining all the knowledge and insight he could to become an expert in peer support for Veterans. Years before, after serving three tours in Iraq, he'd traveled to a famed bridge, nearly taking his own life, when a stranger arrived and sparked an awareness deep within that he did, in fact, want to live. Adan wanted to become, in his words, "a human bridge" of connection for others—this was his motive for creating music.
Both Ana and Adan stepped out of their comfort zones and into the creative world of songwriting. Ana sat down and talked with songwriter Gary Nicholson, her friends close by her side. She opened up about her many struggles, her fears of dying and leaving her family. She also let Gary know that she found great strength through her faith in Jesus.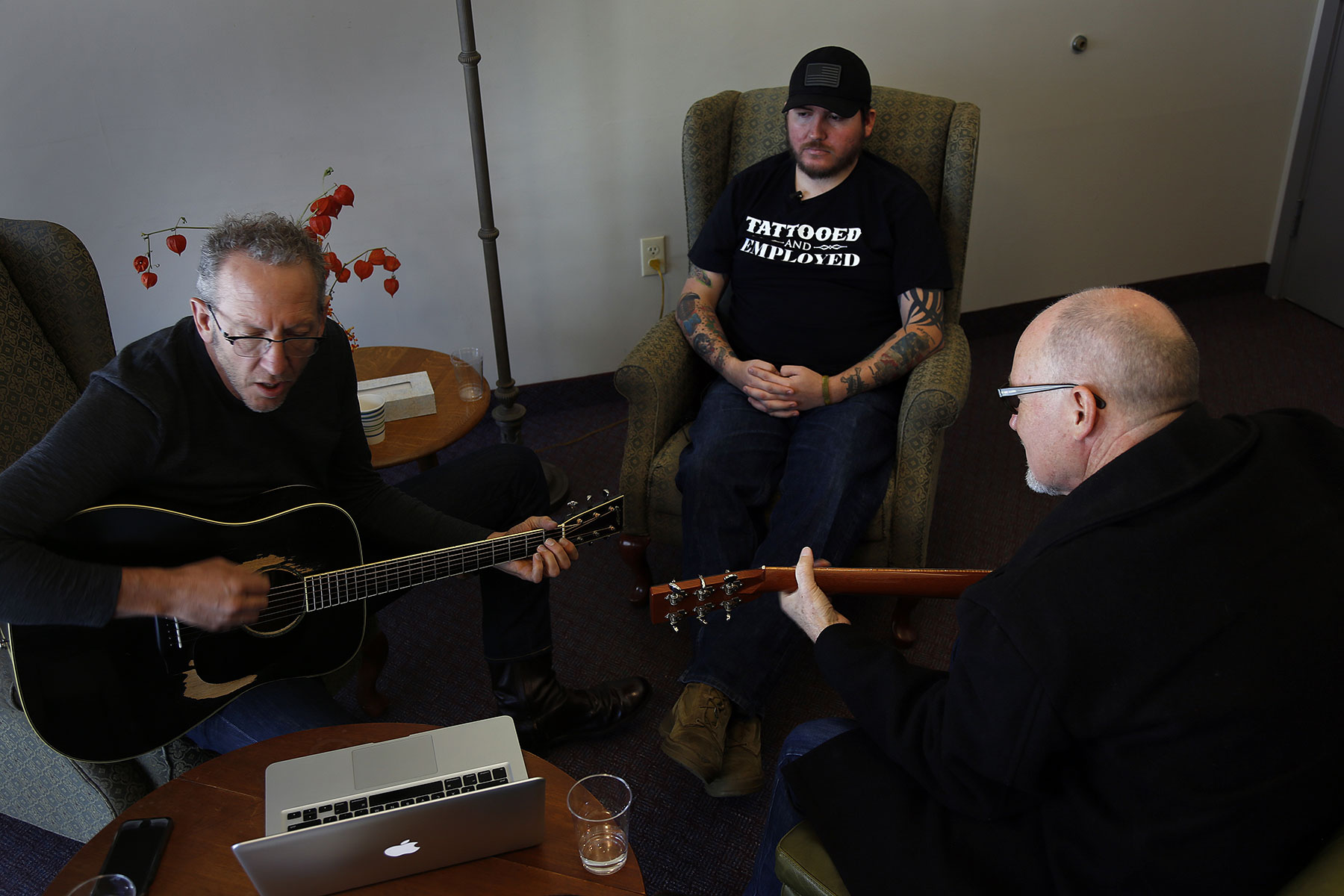 Ana joined Gary in singing her song for the group. She lifted her voice, smiled through the pain, and shared her deepest truth with friends old and new. The moment brought great joy to all of us. Afterwards, she couldn't thank Gary enough and told everyone there that she found so much strength through her song and hearing the songs of the others. Today, the memory of Ana singing "My Journey," sustains and inspires all who were at the retreat.
To remember Adan, who passed after a sudden illness, is to remember him introducing himself so humbly, stressing his love for music, for baseball, for animals, and his desire to help others. To hear his song, "I Couldn't See the Sun Shine," is to be honored by his brave revelation of the pain he'd endured and overcome. We who witnessed his trust in the songwriters he so highly respected, and his commitment to helping others through song, were truly graced.
When Veterans attend our retreats, they step out of their comfort zones to create something, to share their experience by connecting with others, and to help each other stay strong through their support. The connections made by everyone involved – from the Vets and the songwriters, to the staff, volunteers, guests, and all who see the collaborations and hear the songs – are lasting.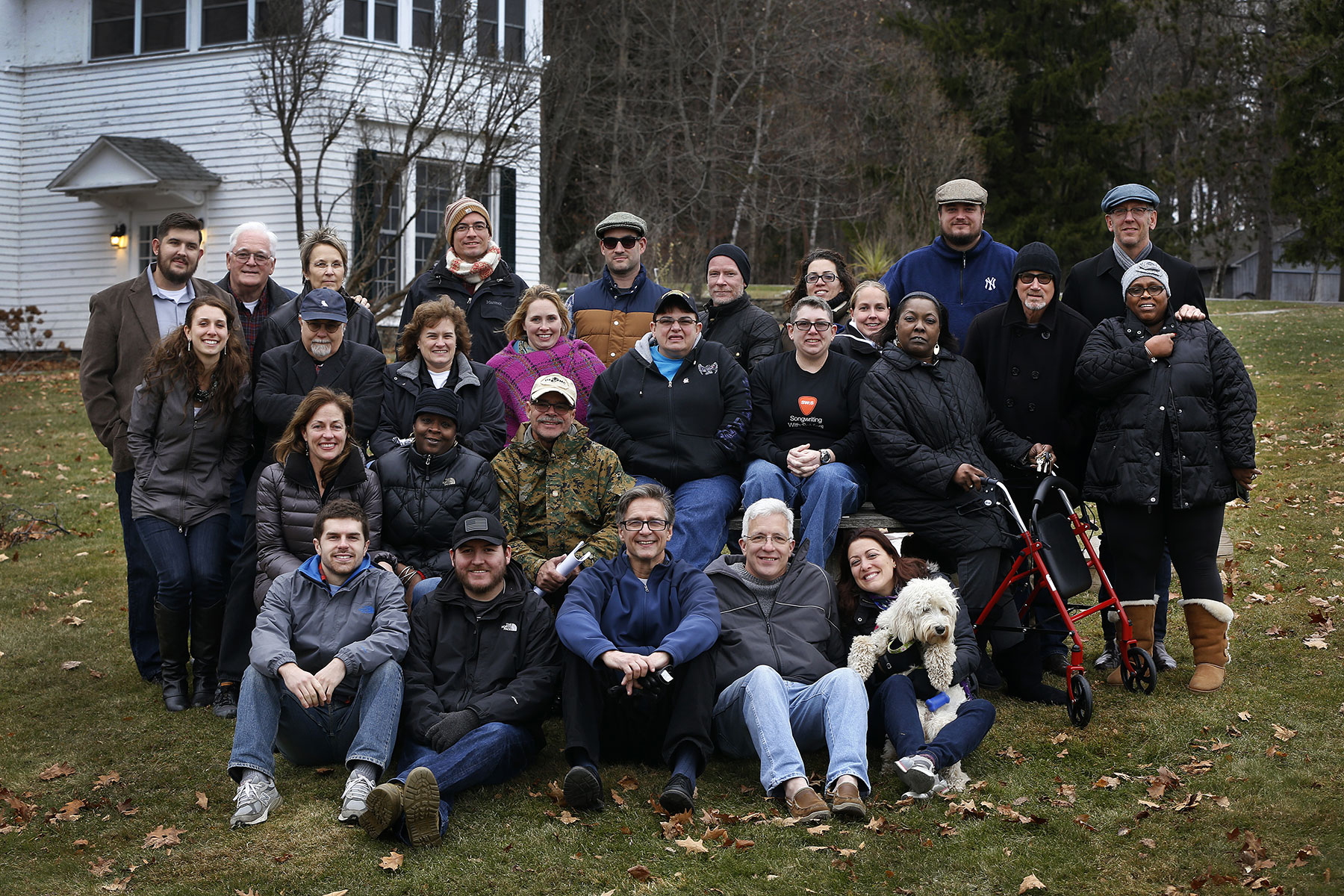 It was listening to the songs by veterans from earlier retreats that inspired Adan to want to learn more about our program. Songs from the past inspire the future. What we know for sure is that the songs of these two Veterans represent the great hearts and strength of many, many others.
May the songs of Ana and Adan, and the songs of all the Veterans, inspire us to create, to connect, and to find strength as we face life's challenges.
Mary Judd
Executive Director