At SongwritingWith:Soldiers, we talk a lot about the impact that collaborative songwriting has on our veterans and the far reaching "ripple effect" of their songs.
One thing we don't talk a lot about is the impact of our program on the professional songwriters. Many have said that the experience of writing with veterans and their families has been among the greatest in their lives. They feel honored to help others who have been through so much share their stories, relieve some pain, and find some hope.
Sadly, we lost one of our songwriters, Greg Trooper, to cancer. He brought all his skills, passion, and open mindedness to four of our retreats. He wrote a dozen songs* with veterans and family members of all ages, bringing their stories to life, teaching us much along the way.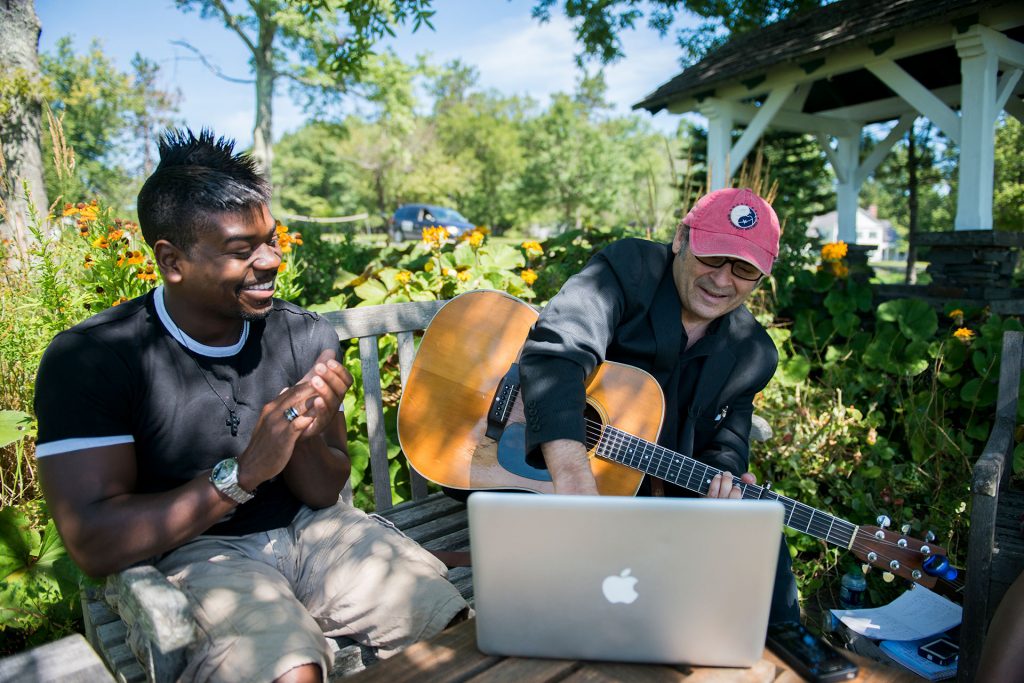 Greg Trooper writing with Army Veteran, Ernest Johnson at a retreat in Upstate, NY.
In a recent creativity interview for SongwritingWith:Soldiers, Greg described his feelings about songwriting — his life's work:
"As a performing songwriter, the goal is to write things that are unique and creative to yourself, but connect with an audience. The bigger the audience, the better. What I want to make sure I have left behind is some connection through my music, a connection to people who were curious, curious enough to listen to my songs, to my music. I want to know that I reached them. I want to make a connection with them. I think that is what we do this for. At the end of the day to connect with an audience but be unique to our own voice."
So much of our work is about reaching people, in our own signature way, to build connections.
In looking back at all the songs Greg wrote during SW:S retreats – songs written with multiple-deployment veterans, with military couples, with entire military families, we can see that Greg not only reached his own goal, he reached far beyond by connecting so many of us to each other. His songs are rare gifts for his co-writing veterans and will comfort many others for years to come.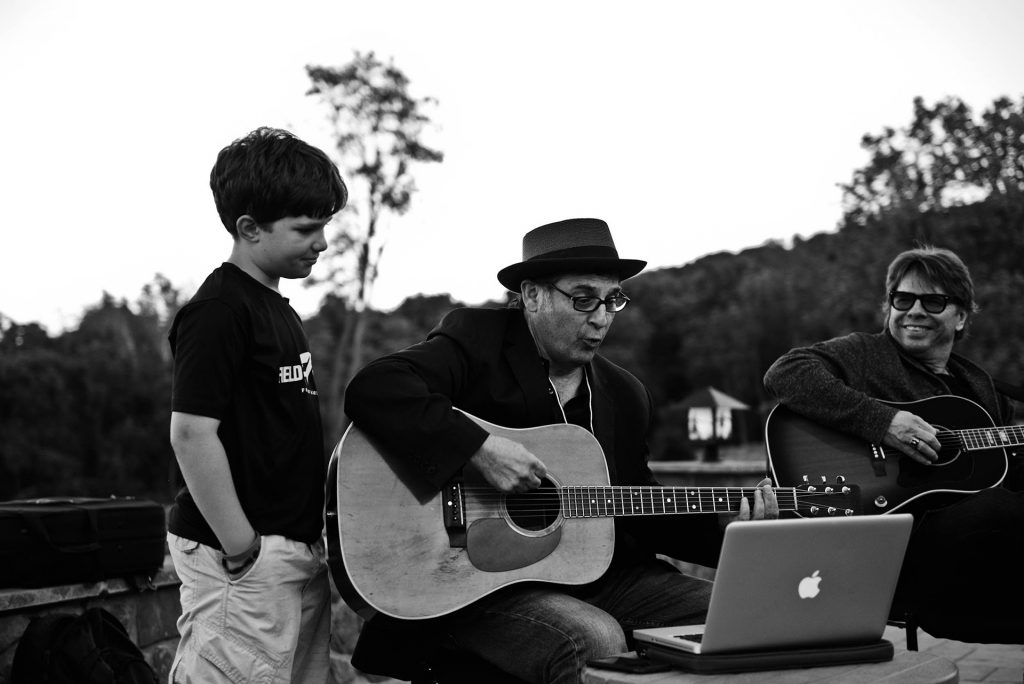 Greg singing "Throw a Rock" at a retreat for military families at Boulder Crest Retreat in Virginia.
One song, Throw a Rock, written with a group of school aged boys gave Greg comfort and valuable perspective while he was battling his disease. "I think these boys were onto something that a lot of us can relate to," he said.
Thank you, Greg, for sharing yourself so fully. For being so authentically you.
And, thank you to each of our songwriters who, day in and day out, work so passionately to connect with others through song.
Mary Judd – Program Director
*SongwritingWith:Soldiers Songs written with Greg Trooper
Veterans:
Battle Buddies
Character Flaw
Mama
Storm Warning
In Country
Everyone Is Different
Searching For Why
Military Couples:
The Big Lie
Cats and Caffeine
Families:
Strade
No One But Us
School-aged boys
Throw a Rock