"When I returned home from the retreat, I founded Uniting US, an arts organization to help veterans and civilians connect to each other, create and exhibit their art."
– AnnMarie Halterman, U.S. Air Force, Retired
"I was at the lowest point in my life when I heard about the SongwritingWith:Soldiers retreat in 2017. I decided to attend with two of my best friends, both military, because I thought it would be a good way to spend time with them before I, you know… said goodbye.
"When I sat down to write with Georgia Middleman, she asked who I was behind the sunglasses. I finally admitted that I had been thinking about that a lot lately and felt so stuck, like a broken bicycle that had square wheels, nowhere to go. I had even made a tiny bicycle with square wheels and showed it to her. She said, 'Let's write about Square Wheels. Maybe there is a path where square wheels can move, and maybe there are others on that path, too?'
"Talking that openly was painful, but within an hour we had a song, called 'Square Wheels' and I had an entirely new view of my life -not just my rocky past, but a possible future path waiting for me.
"That songwriting session and the creativity and strengths workshops at the retreat changed me. I felt, firsthand, the power of working with others to create something so personal, so beautiful. Before I left, I made a little bicycle out of wire at the retreat, a symbol of hope and authenticity. When I returned home, I co-founded Uniting US, an arts organization to inspire, empower, and unite military, veterans, their families and the communities in which they live through multiple forms of art.
"By spring of 2021, I was traveling extensively, collecting works of art from veterans around the country – many I had met through SVV:S – for a series of exhibits in Washington DC. including the Women's Military Memorial at Arlington National Cemetery, the Library of Congress, Dulles International Airport. People from around the world were able to see our creations, hear our stories, and be inspired to connect through art, too.
"Another dream-come-true was gathering several Uniting US veteran artists for an online songwriting session with SVV:S songwriter Gary Burr. To see other veterans, artists, getting to express their challenges, victories, and support of each other, through song, was yet another gift for which I am truly grateful. We have so much ahead, so many more connections to maximize."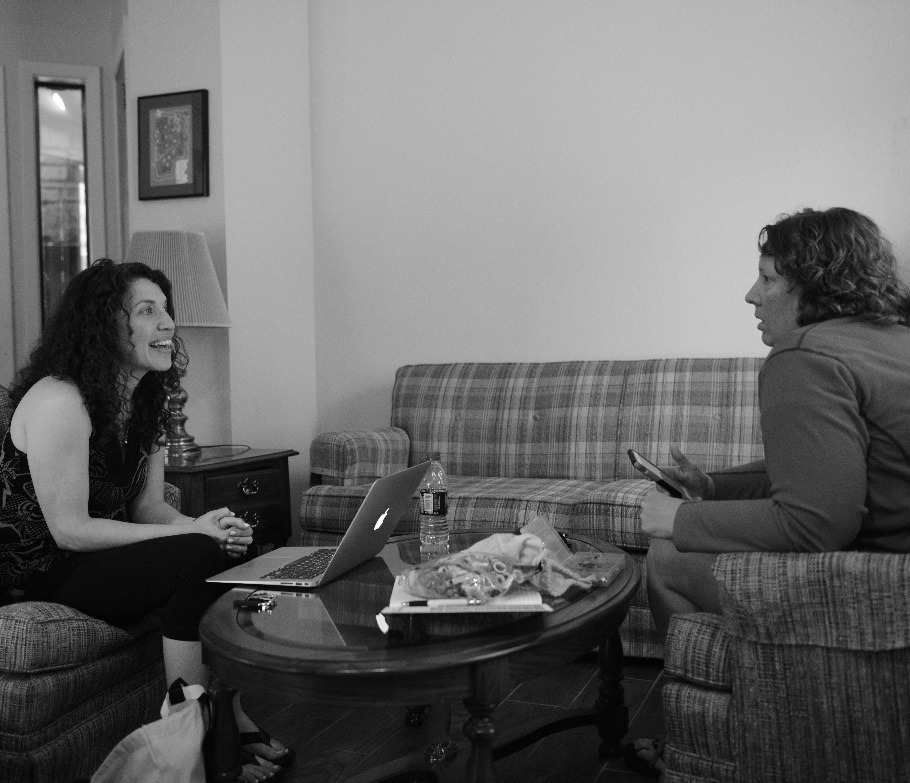 AnnMarie Halterman writes with Georgia Middleman, Texas, 2017. Photo: Matt Lankes
Square Wheels
AnnMarie Halterman / Georgia Middleman
Sometimes I feel like a broken bicycle
I keep trying to pedal but I can't make it roll
I wanna ride to my future, can I get there or not
How do you do that when all that you've got (are)
Square wheels, square wheels
To move forward
Everyone thinks that they need to be round
But sometimes you've got to be broken
Before you can finally be found
With square wheels
You just gotta find the right ground
A path full of pebbles may be all that I need
`Cause the surface don't matter; it's what's underneath
And it weaves like a staircase but it gives me support
This road may not look safe but it's perfect for
Square wheels, square wheels
To move forward
Everyone thinks that they need to be round
But sometimes you've got to be broken
Before you can finally be found
With square wheels
You just gotta find the right ground
Where I'm going I'm not so sure
But one thing I know to be true
Is this road didn't appear out of nowhere
And I'm betting…others are riding it too
Square wheels, square wheels
To move forward
Everyone thinks that they need to be round
But sometimes you've got to be broken
Before you can finally be found
With square wheels
You just gotta find the right ground
Square wheels, square wheels
You just gotta find the right ground
© Copyright 2017 SongwritingWith:Soldiers Music / Middle Girl Music (ASCAP)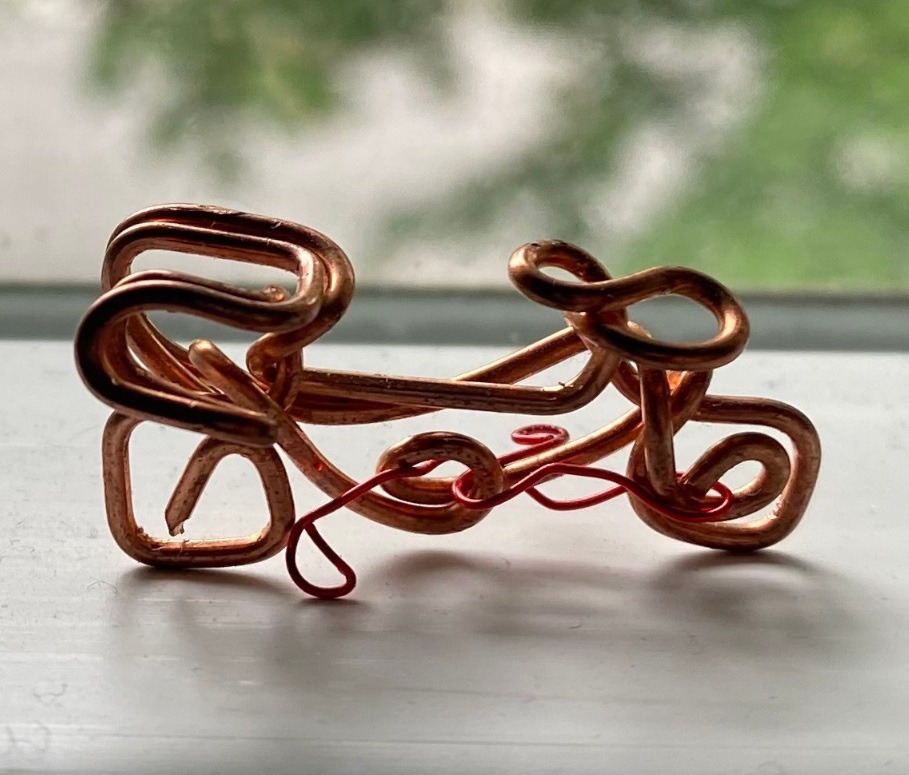 Square Wheels. Photo: Mary Judd