We've heard the clichés: "Timing is everything … Third time's a charm." In the case of US Army Veteran, Tom Griswold (`Griz' to his friends) these clichés ring quite true.
At the urging of his battle-buddy, SW:S participant Rob Spohr, Griz applied two times to attend a SongwritingWith:Soldiers retreat, cancelling both at the last minute. Admittedly on a self-destructive path that landed him in the hospital after crashing his motorcycle, he knew he needed to trust his friend.
He decided he was ready if given one more chance to attend a retreat. This time he showed up, open and willing to participate fully, connecting with other veterans who were dealing with the same issues.
He shared his combat and transition home story with Nashville Hall of Fame songwriter, Gary Burr, who later said that Griz's perspective on living made a lasting impression on him.
Burr says that when he wrote with Griz, he asked him what kind of work he does now.
"I etch names into tombstones," he said. "I bet that's hard, especially outdoors in the heat?" said Burr. `It's not bad. I wear a helmet, goggles, protective gear. It feels like being in Iraq, except I'm not getting shot at." "Whenever I am struggling with something," said Burr, "I remember 'I'm not getting shot at' …"
Gary performed the song that he and Griz wrote that day on the 2019 PBS concert special "Songwriting With Soldiers." When hearing the news that his song, "Something Ain't Right," was featured on the show, Griz sent this message:
"… I've said it many times but I'll say it again.
That weekend was life changing for me.
Got me to get in gear.
Since my retreat I've gotten engaged,
become a father to a beautiful daughter.
And now we're shopping for houses.
Life has been good. So thank you for what you do…"
With the sincerest thanks,
Tom Griswold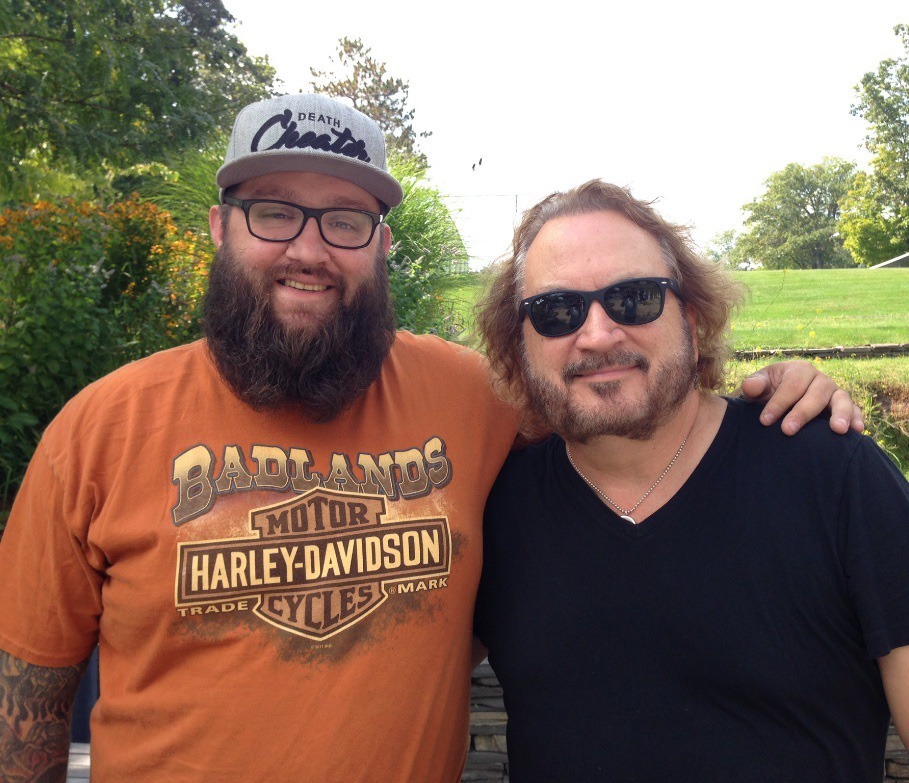 Tom Griswold and songwriter Gary Burr at a SW:S retreat in Rensselaerville, New York. Photo: Mary Judd
Something Ain't Right
Thomas Griswold / Gary Burr
Something ain't right when a kid's 19
And he can't sleep at night 'cause of things
He's seen that day
Something ain't right when you wanna leave your bed
And a blast of cocaine and some Walker Red's
The only way
When chaos is your comfort zone
When you're in a crowd but you're all alone
And you always need an exit sign in sight
Something ain't right
Something ain't right
Something ain't right when to feel alive
You need to strap on your gear and take a long fast ride
Down the highway
Something ain't right when what you've been through
Makes simple words like "I love you"
So hard to say
When "I'm Ok" is just a lie
You're telling friends that are stopping by
And you're slow to talk but so damn
Quick to fight
Well, something ain't right
Something ain't right
Please be patient with me
Kindness is all I need
When a boy comes home
A different man
It's okay if you don't understand
Just remember when he's pacing
The floor at night
Something ain't right
Something ain't right
No something ain't right
© 2019 SongwritingWith:Soldiers Music (ASCAP) / Connboy Music (SESAC)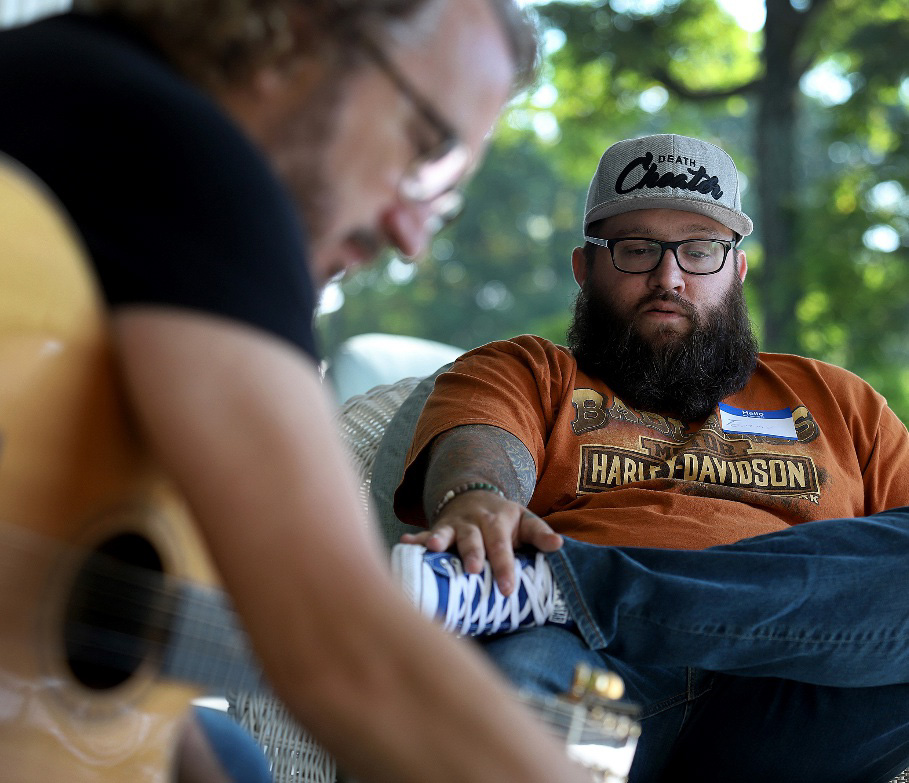 Songwriter Gary Burr writes with US Army Veteran Tom Griswold. Photo: Rick Loomis