Pulitzer Prize-winning photographer Rick Loomis has worked several retreats with us, not only bringing his artistic expertise, but also his wisdom and empathy from being embedded in war zones. We have no doubt that Rick and many of his photographer colleagues could fill volumes with their stories. We are honored that Rick stepped out from behind the camera to share one very close to his heart.
"Well, it's Memorial Day… well, it was up until about an hour ago. I can't think of a better time to share a song that I co-wrote last month with my good friend Darden Smith. He co-founded SongwritingWith:Soldiers. SW:S is an amazing organization that I've been working with for the last few years that pairs professional songwriters up with veterans with PTSD (and sometimes family members…and, as it turns out, occasionally a photojournalist) to create songs from often traumatic events in what can be a transformative experience.
So this is a song about how my son, Casey Aaron Loomis, got his name.
He's named after U.S. Marine Aaron Austin who gave his life during the battle of Falluja, Iraq on April 26, 2004. I had randomly photographed him for the 'Los Angeles Times' reading a letter from home the day before he was killed. The day he died was the scene of ferocious fighting and a day I thought I might die too. Aaron died defending his fellow Marines, and ultimately died defending me too. I helped three Marines carry his gravely wounded body from the battlefield that day.
And every year since, I call his mom De'on Miller on the 26th of April…a date that changed so many people's lives forever.
Nothing can fix the hole in De'on's heart but I'm glad to know that my son carries his name to honor his memory and I hope my Aaron grows up perhaps not to be a Marine (dad would prefer Marine Biologist) but to have the core values of honor, courage and commitment.
My hat is off to all the men and women who serve. And to those I rolled with during years of embeds in Iraq and Afghanistan a special thanks to you for sharing your experience with me so that I could share it with a greater audience. Media members now and throughout history have put their own lives on the line to tell important stories that otherwise would not be told. Today I think about those media friends of mine who also made the ultimate sacrifice.
Sure, I did yard work today and went to the beach with my family, but this is precisely what this day is meant to be about."
– Rick Loomis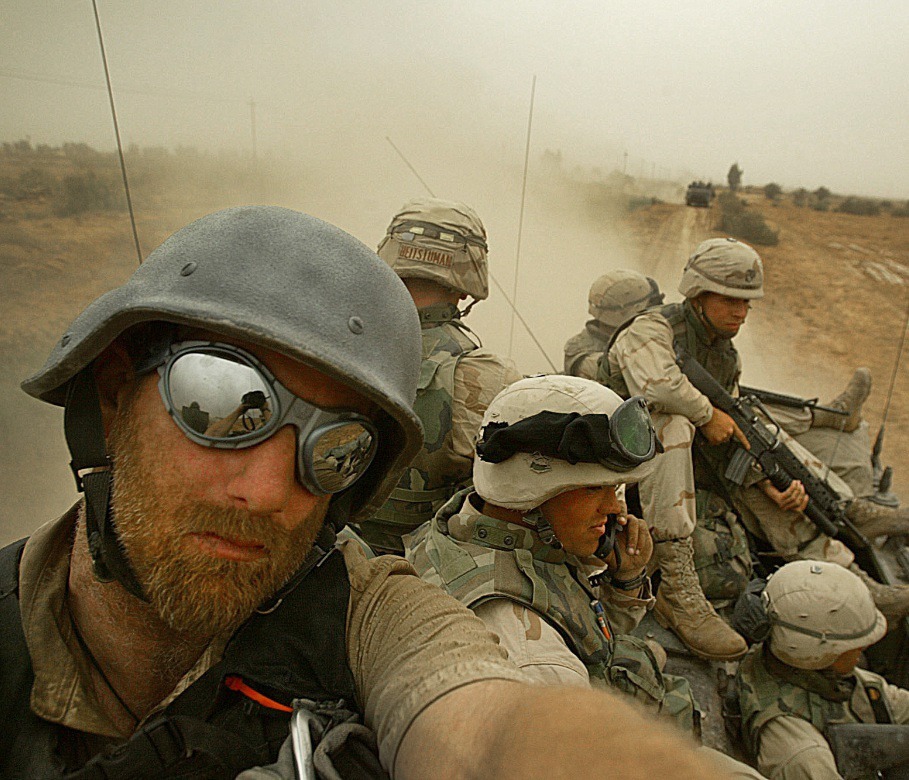 Photo: Rock Loomis, taken while on assignment in Afghanistan.
You Carry His Name
Rick Loomis / Darden Smith
Fifteen years ago in Falluja
I watched a good man fall
How quickly life can blow right through you
How quick you can lose it all
And I've never been the same
I've never been the same
That's why you carry his name
Forever
On a long-distance call to his mother
I cried with her talking about her son
I barely knew him but he was my brother
But to her he was the only one
And I've never been the same
I've never been the same
That's why you carry his name
Forever
When a man like that leaves this world
He leaves a hole that's hard to fill
I called her yesterday to say I love you
It hurt back then, it's hurting still
And I've never been the same
I've never been the same
That's why you carry his name
Forever
© 2019 SongwritingWith:Soldiers Music / Darden Smith Music (ASCAP)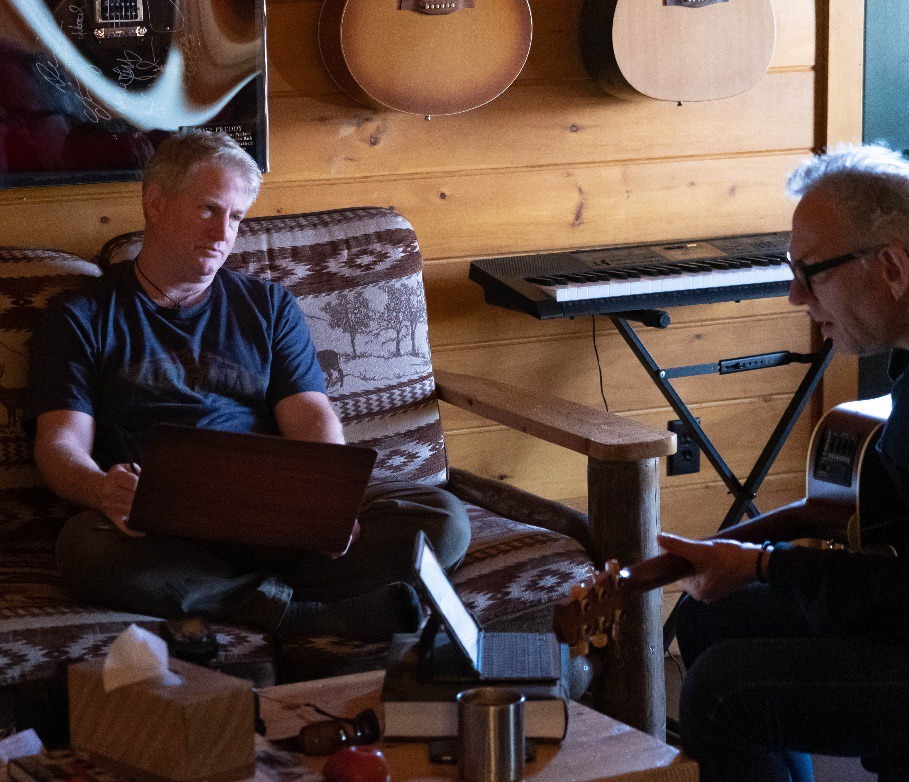 Rick Loomis and songwriter Darden Smith at Boulder Crest Retreat, Virgina. Photo: Tyler McQueen