"…It's not about writing a hit, or even a 'killer song'. It's about deep listening, building trust, building stronger bridges between people, opening up hearts."
— Will Kimbrough, Songwriter
Along with our retreat partnership with Boulder Crest Foundation, SW:S provides a specific songwriting module for their Warrior PATHH program for post-traumatic growth. Every month we assign individual songwriters to travel to various Warrior PATHH locations around the US. They write with 6-8 soldiers who have already been immersed in the program for several days in advance of our songwriter's arrival and the subsequent songwriting session. We are now scheduled to deliver more than 120 of these sessions per year.
SW:S songwriter, Will Kimbrough, describes the experience:
"The songs are in service to the story, just as the songwriter is in service to the soldier. And, Warrior PATHH songs… Man, that's a whole other corner of the universe. It's high wire act, the one shot deal. Hit and run.
To crack open those closed hearts… The songwriter comes in just in time to run around with a bucket and catch the stories as they rain down. A couple hours later, we all take a sip from the same dipper of cool water — The song we have distilled from everyone's stories. Hearts opened just a little bit more.
I remember writing 'Cucumber Water Blues' at what was probably my most difficult Warrior PATHH writing session. A group of soldiers, over half of whom had tried to take their own lives. All but one, however, seeing a little glimmer of light at the end of the tunnel. Beginning to look forward to a tomorrow. One soldier was not there yet. Or should I say, wasn't there. He was still in total darkness. The Songwriter at a Warrior PATHH Session has to manage time, trying to give each soldier enough time to tell their story. This one soldier in the dark needed more time. But the other soldiers recognized that. And, just as the writing session seemed to grind to an awkward halt, one of the soldiers laughed and pointed out how funny it was that we were sitting around a fire pit at sundown in the foothills of the Appalachia, telling war stories and drinking cucumber spa water, wishing it was homemade moonshine. Yes, you had to be there. I can tell you the laughter was real and full on. The outlier… Laughed as hard as anyone else. 15 minutes later, right on time, the song was written. Smiles. Eye contact. Connection."
These powerful connections and resulting songs continue to serve as touchstones for the veterans and first responders. The creativity continually reviving, multiplying the positive.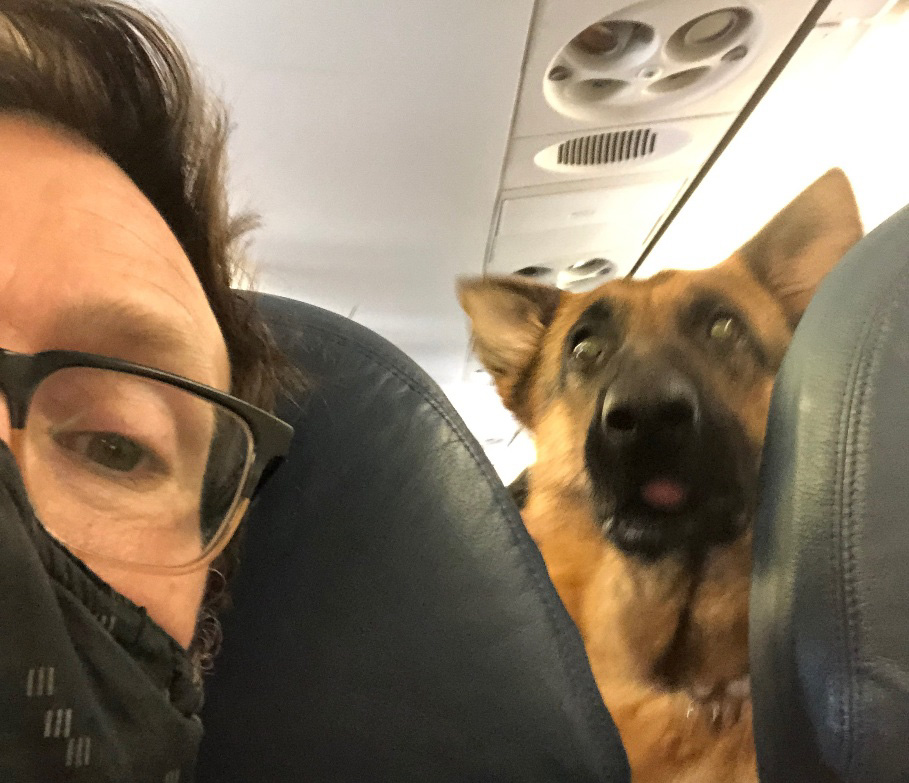 SW:S songwriter Will Kimbrough shares a photo adventure from his Warrior PATHH travels in 2020.
Cucumber Water Blues
Tony H. / TJ P. / Allen M. / Luis C. / Will Kimbrough
I wasn't where I wanted to be
My dad was disappointed in me
I broke my family, I lost my team
Doom and gloom was all I could see
I wasn't who I wanted to be
I didn't want to be here at all
I was sitting in my man cave trying hard to look brave
Waiting for the shoe to fall
I found me some brothers who care
Everybody's story is mine
Sitting around the fire, drinking cucumber water
Wishing it was homemade shine
My new story started today
My dreams can't be taken away
20 minutes meditating sure beats medicating
24 hours a day
It don't make a lot of sense
But at least I got a plan
It wasn't very pleasing
Living for a reason that I didn't understand
I found me some brothers who care
Everybody's story is mine
Sitting around the fire, drinking cucumber water
Wishing it was homemade shine
Isolation, desperation
Ain't got no faith at all
This six inch prison in my head
Just got way too small
Same old trouble same old mess
Same old regimen of meds
Got to stop the train of thoughts
Circling in my head
I found me some brothers who care
Everybody's story is mine
Sitting around the fire, drinking cucumber water
Wishing it was homemade shine
© 2020 SongwritingWith:Soldiers Music (ASCAP) / Will Kimbrough Music (BMI)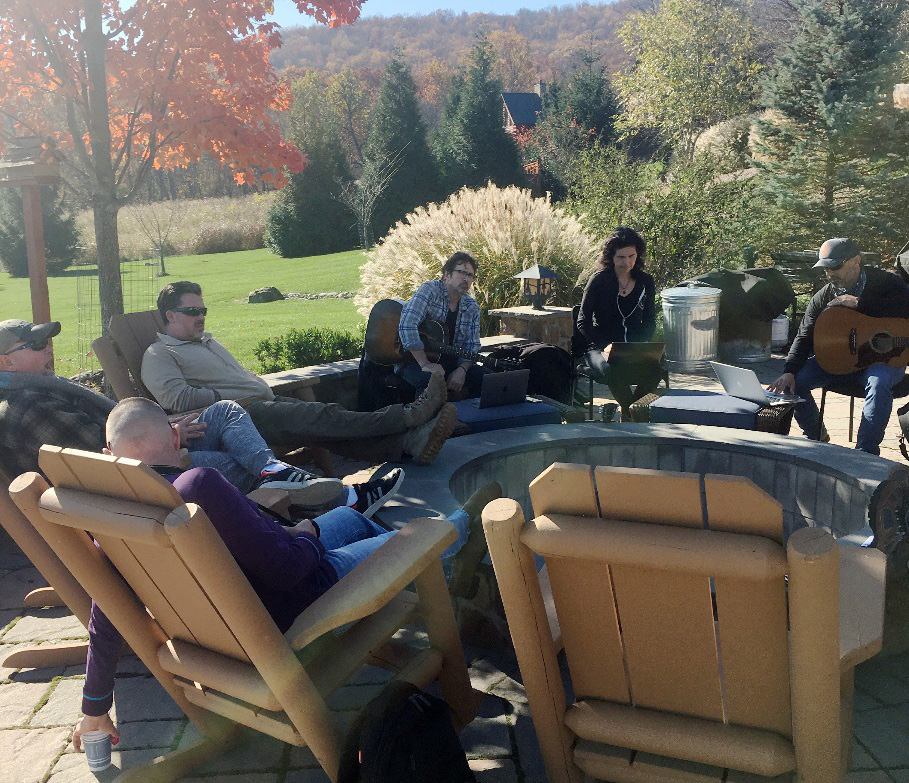 Participants write a group song at Boulder Crest Virginia in 2020 with songwriters Will Kimbrough, Maia Sharp, and Jay Clementi. Photo: Kevin Reeder